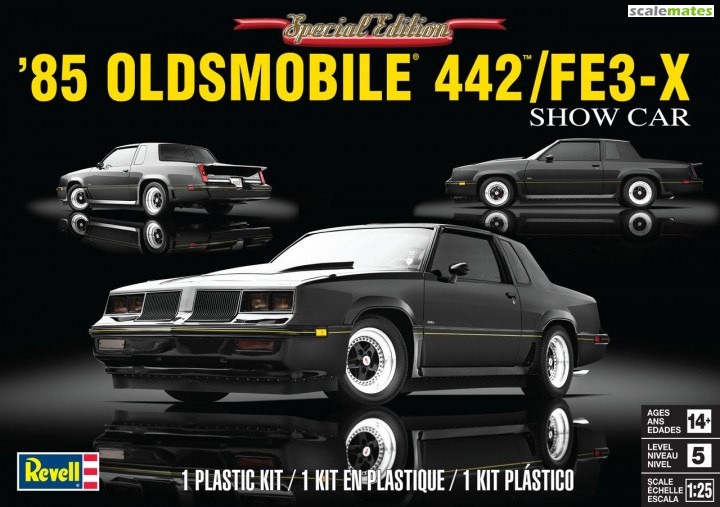 In 1985, Bill Porterfield, Oldsmobile Future Systems and Technology Engineer, wanted to showcase Oldsmobile's product performance. His goal was to "outhandle the Corvette" by maximizing the suspension capabilities and aerodynamics of the FE3-X Cutlass 442 to achieve as close to 1g of lateral force while corning...which they achieved with flying colors.
As one reporter at the time stated, "Turn the wheel at any speed and the vehicle responds. Throw it into a turn 20 mph too fast, and the vehicle simply goes around the corner." Oldsmobile even had a digital accelerometer built into the console so you could quantify that feeling of being squashed into your seat as you tore through the test track. Drop in a V8 engine that was the granddaddy of the esteemed Cadillac Northstar V8 and you have one mean machine. No wonder it was nicknamed "Darth Vader".
Currently one of these vehicles can be seen on display at the RE Oldsmobile Museum in Michigan.
Add this fantastic kit from Revell to your collection. Kit features full FE3-X aero body package, Tampo printed gold line wheels, choice of two wheel sets, chrome plated parts, and soft black tires.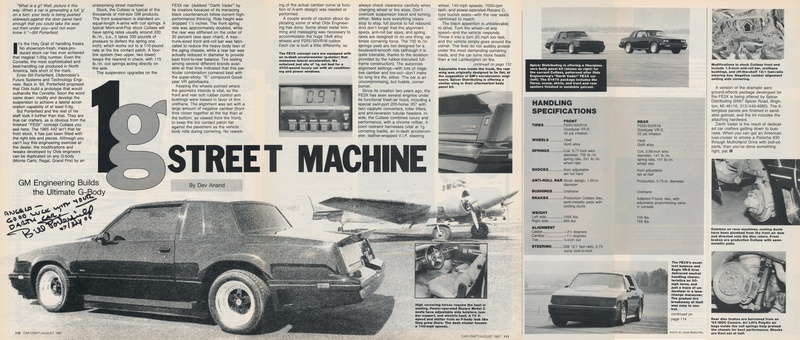 For a blast from the past, take a gander at these old articles about the Vader FE3-X as viewed on oldsfe3x.com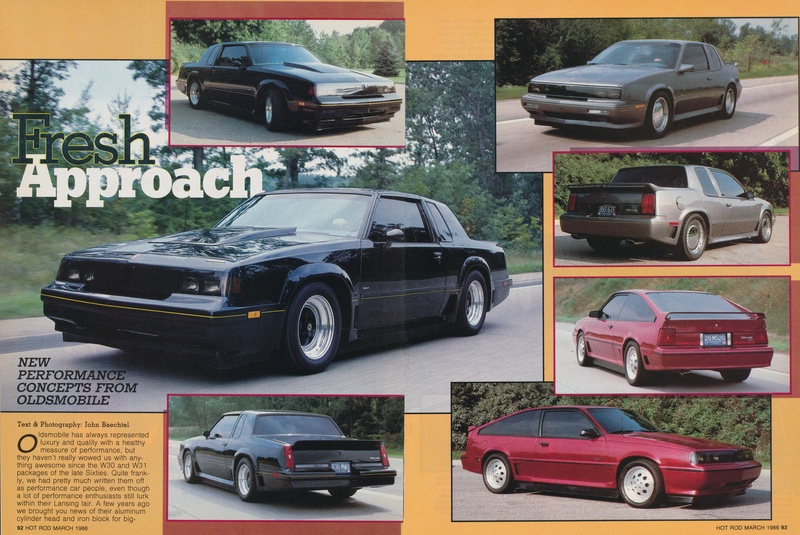 Find and build your own model version of this concept Olds 442 and other models in our Plastic Car Models section.