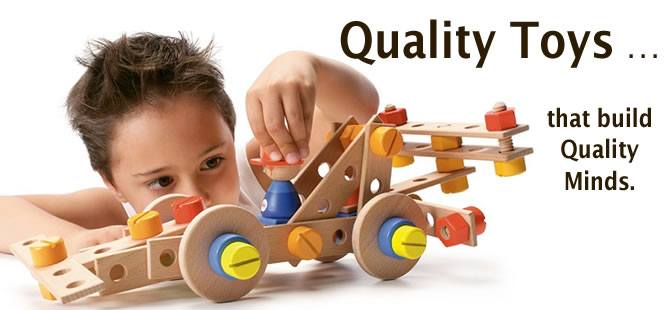 Hand-picked by the Toy Experts!
Get a jump on your Holiday toy shopping, with our "hot-off-the-press" 2022 SNEAK PEEK Holiday Specialty Toy preview flyer ... See our video teaser of what's in our Holiday Toy Collection preview flyer!
Watch the short SNEAK PEEK Preview Flyer slide show video
"CLICK HERE" to shop our 2022 SNEAK PEEK Preview Flyer Toy Collection (digital flipbook) + Save 20% OFF
Products shown in the digital flip catalog, are linked to the product's page on our website. Just mouse over the item's text, adjacent the image and click, to view on our website and add-to-cart!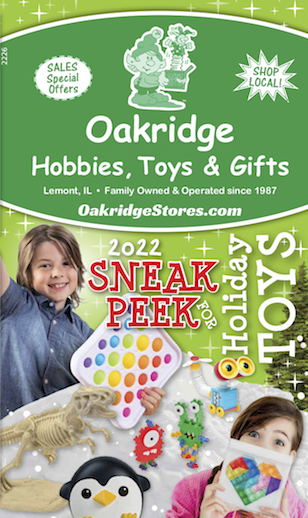 "CLICK HERE" to shop our 2022 SNEAK PEEK Preview Flyer Toy Collection (digital flipbook) + Save 20% OFF
A SPECIALTY TOY CATALOG?
You might be wondering what's with this toy catalog flier? and what is a "specialty toy"? or for that matter, what is a "specialty toy store"? ... and what does this have to do with a large online website business - OakridgeStores.com ?
Well, since 1987, our family has been in the "specialty" hobby and toy business, with a local "brick and mortar"hobby and toy store located in the far western suburbs of Chicago.
Did you know, we have been voted " Best Toy Store For Kids" by 'Chicago Magazine' multiple years in a row? In fact, our one specialty toy store that was located in Darien, Illinois, was written up in 'Crain's Chicago Business' as the "F.A.O. of the Chicago suburbs". Not bad for a small family owned business! Our "Oakridge's Old Mill Shoppe" location in Historic Lemont, IL, (a specialty hobby, toy and gift shop), has all the warmth and charm of a rustic country old grist mill shoppe. Our customers are always discovering something new, as it is packed to the ceiling with treasures, and new product discoveries around every corner.
Our business model has always been to sell quality children's toy products, including toys that will teach, inspire imaginations and challenge children's minds. Quality toys ... build Quality minds. Our many years of experience and affiliations with groups like ASTRA (American Specialty Toy Retailing Association) help us gain knowledge on best toy trends, like best teaching toys, best STEM toys, best pretend play toys, quality toys that are not only lots of fun, but hold the child's interest, toys that the child will go back to repeatedly and will last longer than 30 minutes on Christmas Day. ... This is the reputation that Oakridge Hobbies & Toys has been known for, for over 35 years.
We are not a remote drop-shipper or an order fulfillment center. When you buy a specialty toy, an electric train, a dollhouse wiring kit, a hummingbird feeder, a plastic model truck kit, a Power Wheels replacement part, a counted cross-stitch Christmas Stocking kit, a no-mix paint by number set, a Cobane glass wildbird ornament, a scale miniature diorama landscaping kit, or any of the 100,000+ items from Oakridge, you're buying from a 35+ year old local family-owned business that actually knows the products that we sell. I guess you can say we're experts ... and if we don't know the answer, we'll surely try to find it. This is probably the reason why we are now seeing the children, of the parents that we've sold to over 30 years ago, coming in to our store with their kids, having the same trust and confidence ... a family tradition.
We hope you'll like the sampling in our Holiday SNEAK PEEK Preview Flyer, because if you do, you'll love our 2022 Holiday Toy, Hobby & Gift Catalog coming out in October 2022.