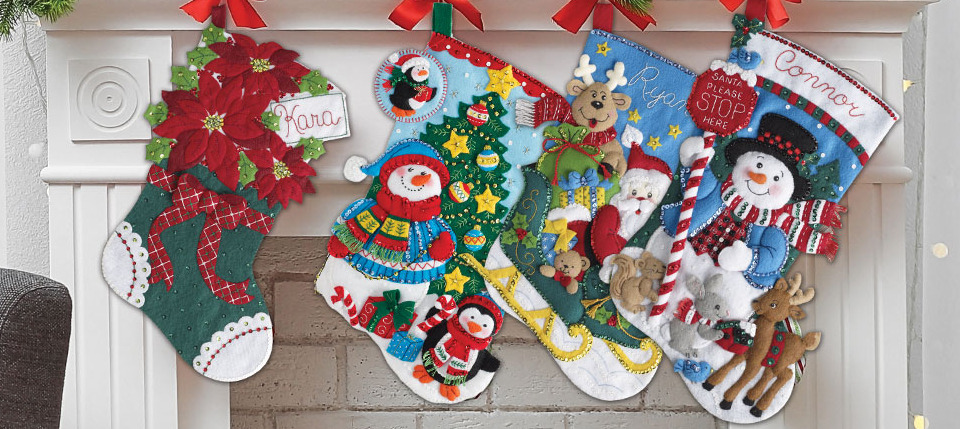 Bucilla felt appliqué line has long been a celebrated tradition. Make fun felt ornaments, stockings and other decorations you can re-use year after year! These Bucilla kits are challenging, but not too difficult. Take your time and the end results are impressive!
Each kit comes with almost everything you need to complete including: stamped felt, sequins, beads, embroidery floss, needles and instructions. Grab a kit now, so that you have plenty of time to complete it and give it as a gift or hang it up with your other decorations.
See the video below a sample walk through on a basic Christmas Ornament
See these great Bucilla applique kits and more at OakridgeStores.com!